Y'all, I am falling off the pace of my 2019 reading challenge
I finished reading Artemis Fowl this weekend for the first time (and I loved it, and I'm excited to blog about it soon), which brought my total number of reads for the year to 15. Out of 60! Which is 25%. Like I said, I've got to get moving. I don't know how some of you read, like, a million books in a year. Granted I don't get a lot of time in my day to read unless I specifically carve out time… Alright, tangent over!
What I'm currently reading is a book I've anticipated picking up for MONTHS now. I got my copy of it at the closing sale of a second-hand bookstore – the sale at which I met, you guessed it, KYLE for the first time! 😀 When we found each other in the store, I'd already collected a wide variety of books and I was a little nervous when Kyle asked to see what I had so far. Would he think my book choices were odd or silly? As soon as he saw this book, though, he exclaimed and I knew all would be well. Anyone who's a fan of Neil Gaiman can stay, right?! 😉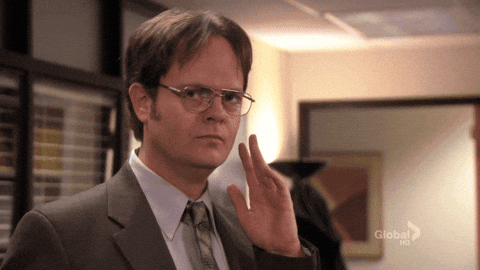 Yes – if you haven't guessed already, the book I'm reading is Neil Gaiman's Neverwhere. To be honest, I've only actually read Coraline, so it's high time that I pick up something of Gaiman's that's slightly adultier. In part, my choice to read it now had to do with Gaiman's recent interview with Tim Ferriss, which Kyle chatted about previously. Kyle also mentioned, all those months ago, that the BBC had produced a radio drama based on the book, with an incredible ensemble (James McAvoy, Natalie Dormer and Benedict Cumberbatch?! YES PLEASE!), and I've been keen to give it a listen ever since.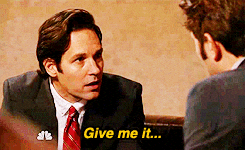 We started listening to the radio version on Sunday and it took me a few minutes to get my head into it, but once I was in, I was in! I then picked the book up on Monday and started reading, and I can't stress enough how fun it was to read the book with some indication of where the story was going already in my mind. I already knew some of the plot points; now I got to flesh out characters, see a little more in-depth into their lives and history, and get some of their thoughts on things which are sliiiightly more difficult to convey in an audio adaptation. (That being said, I'm super impressed with how well they managed to capture a lot of tricky storyline elements purely through dialogue. Bravo, BBC!) It's sort-of like getting a behind-the-scenes look at a series or movie you loved, or reading an entire thesis after you were gobsmacked by its incredible abstract.
We finished the radio drama yesterday, and I GASPED ALOUD when the plot twist was revealed! My facial expression was basically a mixture of Leslie's and Ann's over to the right. I'm so excited to get to this major reveal in the book and see how it's made apparent to the reader, but it worked so so so incredibly well with audio in the radio drama! I've always been hesitant to watch or listen to adaptations of novels before having read them, but after this experience, I might be more willing to give it a go.
Have you read Neverwhere, or listened to this radio dramatisation of it? What's your favourite Neil Gaiman story? Let me know in the comments! 🙂