Sara of The Bibliophagist tagged me in the Zodiac Challenge yesterday (our blog's first official tag!), and while I'm not big on zodiacs, it's such fun because it's Disney-themed 😀
In Sara's post, I learned that she only recently watched The Emperor's New Groove, which was one of my favourite movies as a kidlet. I feel like I need to rewatch it soon, though, because I've forgotten so much!

Onwards with the tag! Here are the rules:
tag the creators @bookprincessreviews
share one thing you learned about the person who tagged you
for each prompt say who matches your zodiac and if they fit your personality/likes/dislikes
tag at least two other bloggers you want to get to know better
–––––––––––––––––––––––––––––––––––––––––
Who am I?
Here I got Tiana and if I'm honest, I struggled to think of things we have in common, because I watched The Princess and The Frog when it was first released 10 (!) years ago and haven't watched it again since. But good ol' Buzzfeed came through with this list detailing why Tiana's awesome, and based on this I'd say I'm passionate, hard-working and love my family the way she does. (and now I kind-of want to watch this movie again, too, because I honestly can't remember most of it. HA!)
Who do I love?
Atlantis! Sheesh, guys – this tag is throwing it way back for me! I guess it makes sense for me to get Milo – he likes reading…? (I can't remember most of this movie, either.) Eh, doesn't matter; I have the absolute best prince, and he's real 😉
Who's my best friend?
OK, now this is a result I can fully get behind! Mushu is the business! I also learned a fancy new word for sidekick: deuteragonist. Phew. Quite a mouthful. Anyway, I'd love to have Mushu as my second-in-command because he's hilarious and loyal.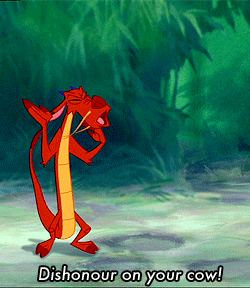 What's my greatest weakness?
Gaston, huh?! So my greatest weakness must be that I'm blinded by my obsession with my looks?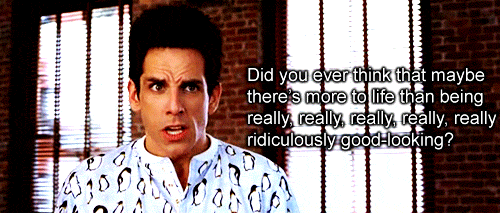 Juuuuust kidding 😉 I think Gaston is actually incredibly insecure and masks that insecurity with a façade of machismo. There are definitely things about which I'm insecure, so it'd be fair to call that insecurity a weakness!
–––––––––––––––––––––––––––––––––––
I'm tagging Brianna and Belle, two lovely fellow book bloggers (with princess-esque names, to boot!) whom I'd love to know a little more about 🙂 No pressure to take part, though ❤
Similarly, feel free to do this even if you weren't tagged, and please link back to this post so I can see your answers! 😀 Do your Disney characters suit you, or are they way off? What's your zodiac sign – and what do you think of zodiac signs in general? Sound off in the comments!